Embroidered Patches
When it comes to durability, nothing wears as well as Embroidered. Polyvinyl Chloride is a soft and flexible rubber created to withstand cold temperatures and harsh weather conditions. Lightweight, flexible, and waterproof, it makes the perfect material for custom patches.
Looking to get started?
Next Step: Start Quote and Upload Artwork
Custom Embroidered Patches
Embroidered can be dyed any color and molded into any shape imaginable. Patches can be 2D or 3D. Small lettering is not lost on this style of product. In fact, Embroidered patches are perfect for designs with fine lines and small lettering. There are two ways to permanently attach patches to surfaces. The first is by sewing the Embroidered patches onto fabric or hard surfaces. The second is to order Velcro backings for the patches so they can be removed and reattached with ease.
Why Embroidered Patches?
High quality and cost effective
Most popular pins by far
Beautiful, bright colors
More metal plating options
Embroidered Patches
Bright and Durable
Custom embroidered patches at the best prices in the industry
Embroidered Patches Plus prides itself on the custom products we create for you. We introduce new styles of patches on a regular basis to meet our customers' needs and to exceed their high expectations. Embroidered patches offer the rugged durability that people require for day-to-day use. That's what makes the items ideal for members of the military, marching bands, park rangers, and anyone who spends a great deal of time outdoors in unpredictable weather conditions.
To learn more about Embroidered patches, their suggested uses, and minimum quantities, contact an Embroidered Patches Plus representative for more information. We are committed to meeting your needs and exceeding your high expectations. Request a no obligation, free price quote from us today. Your Embroidered patches are a phone call or email away.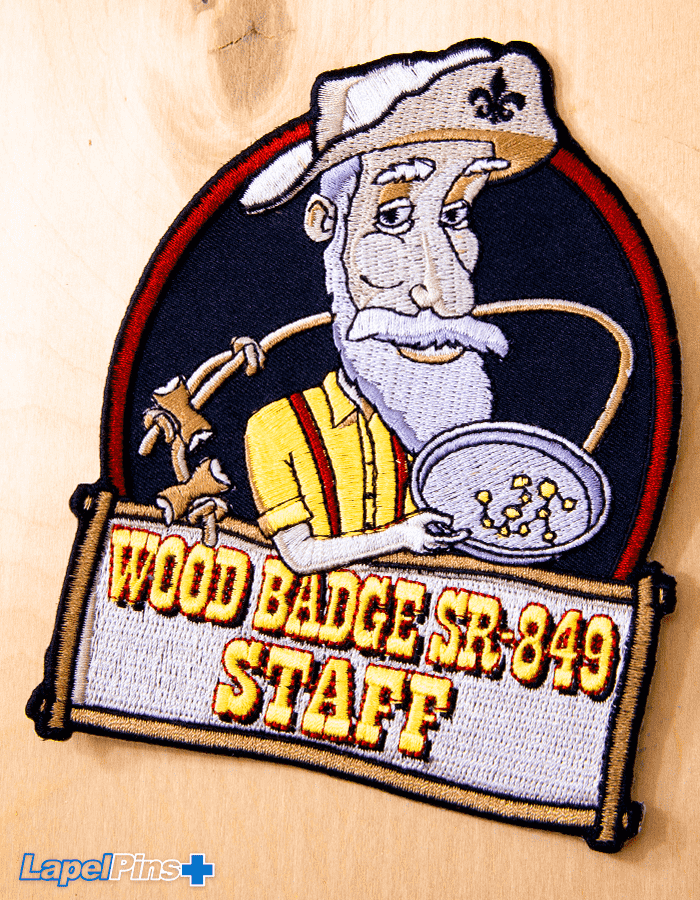 Patch Edges Options
Edge Styles
The Merrow border is most popular with simple shaped patches. a Hot-Cut border is recommended for all iron-on patches.
Patch Backings
Backing Options
The backing you choose for custom embroidered patch order can also contribute to the cost. The pricing we list includes PVC backing.
Thread Color Options
Thread / Mesh Colors
The threads on an embroidered patch make up the individual stitching found in the details.